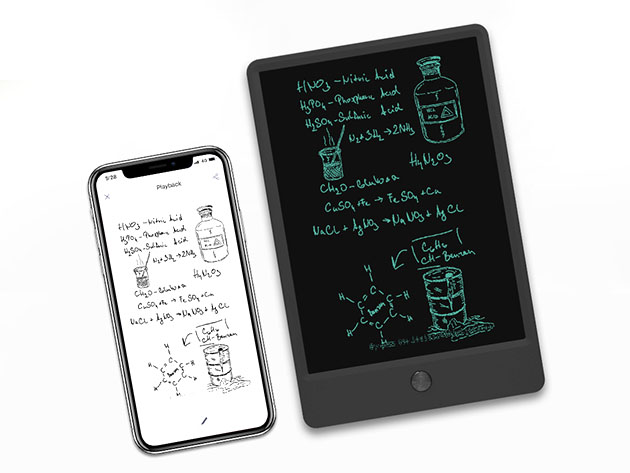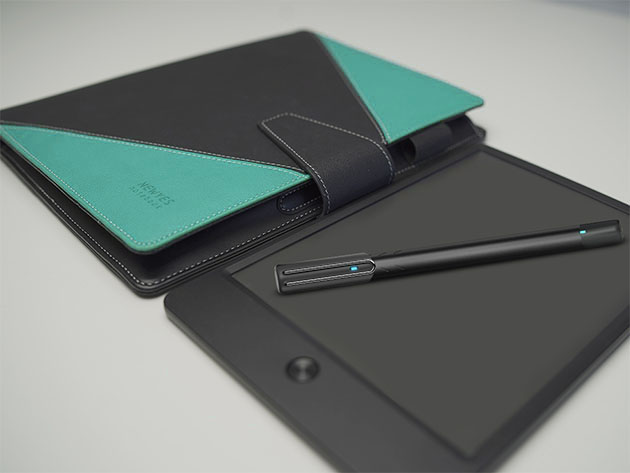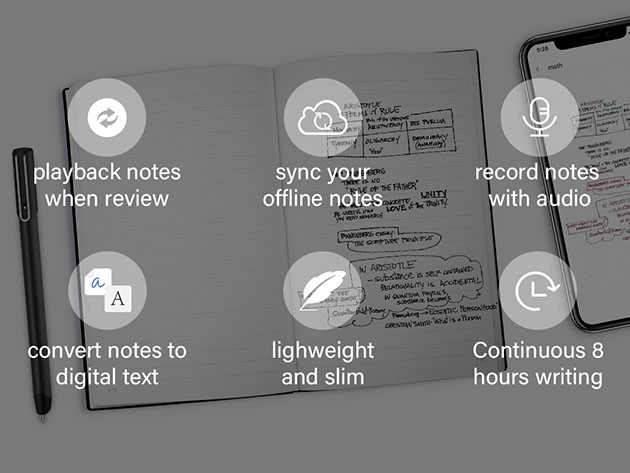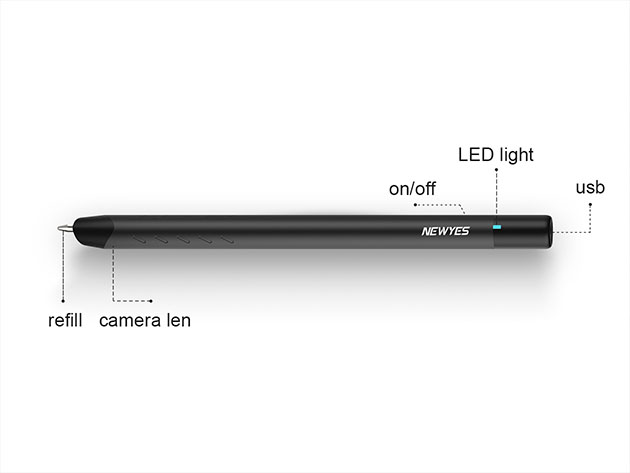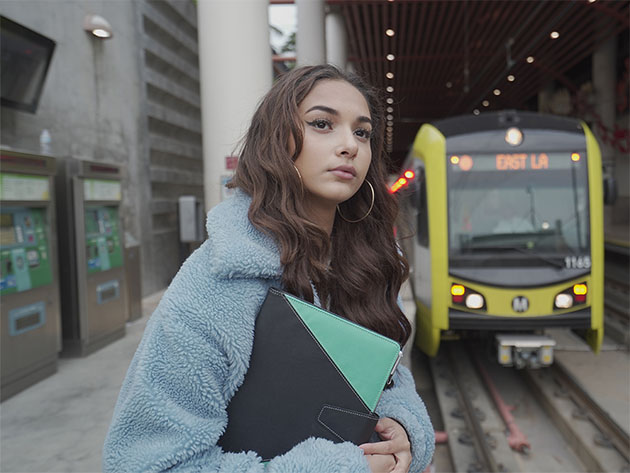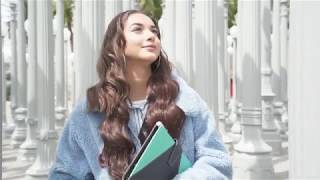 NEWYES Smart Pen Set: The Coolest Paperless & Digitized Set
by NEWYES
Transform Your Handwritten Notes Into Editable Digital Text with This Set of Smart Pen, Dot Pad, and LCD Writing Pad
Description
You can now ditch the hassle of rewriting and organizing your notes, thanks to the NEWYES Smart Pen Set. It combines the traditional writing way with digital experience. The set features the NEWYES Smart Pen which captures your notes in real-time and immediately transfers it to your device. It works well with the NEWYES dot paper and LCD writing pad which are printed with a unique pattern of tiny microdots. These tiny patterns work a lot like a GPS system for your pen, allowing it to capture everything you scribble on the paper or LCD pad. Not only that, you can also refresh your memory by recording voice to your notes and listening back with only a click of the note you took. Get NEWYES and easily scribble, record, and digitize.


Sync your writing using the pen, notebook & LCD writing pad
Import handwriting into text using the app
Record your audio w/ the note
Memorize your thought quickly w/ the note video playback
Easily store notes offline w/ the built-in memory
Enjoy 8 hours of continuous writing without interruption
Tips
The pen does not know which notebook you're writing in. You have to keep only the one you are writing in active and hide the other notebooks in the app.
The pen does not know whether you delete the image on the LCD pad or not, so you have to open a new page on the App to start your new writing.
When you write on the LCD pad, please use the plastic refill, NOT use the ink pen to write directly.
Specs
Specs
Color: black, blue
Materials: aluminum alloy (pen), paper & PU leather (notebook), plastic (LCD writing pad)
Product dimensions:

Smart pen: 6.69"L x 0.39"W x 0.39"H, 0.05 lbs (net weight)
LCD writing pad: 8.86"L x 5.79"W x 0.31"H, 0.36 lbs (net weight)
Notebooks: 9.65"L x 7.48"W x 0.98"H, 1 lb (net weight)

Writing synchronization
Handwriting recognition. 71 languages
Synchronous recording
Note video playback
Built-in memory
8-hour continuous writing
Easy setup
Manufacturer's 1-year warranty
Compatibility
iOS 9.0+, Android 5.0+, Bluetooth 4.2+
DOES NOT WORK for Mac or Windows
Includes
NEWYES Smart Pen
Notebook (black/blue)
LCD writing pad
3x ball point pen refills (Zebra 4C-0.7)
3x plastic refills
Micro USB
User manual
Test paper
Shipping
See Shipping Countries

Expected Delivery: Aug 22 - Sep 6
Expected International Delivery: Aug 22 - Sep 21