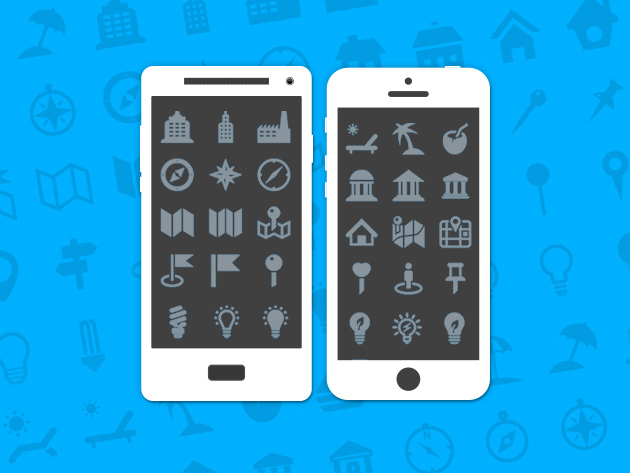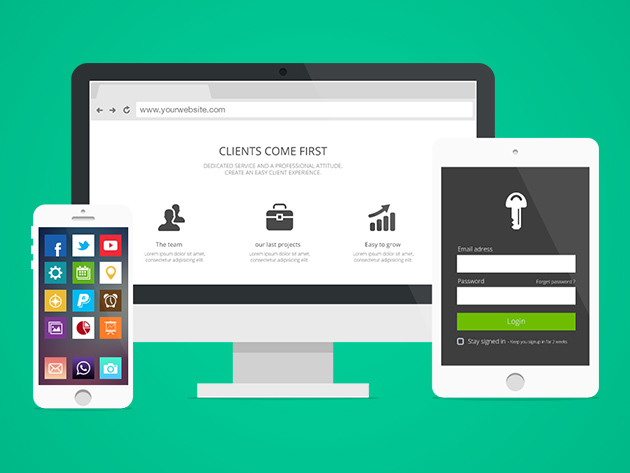 iOS & Android App Icon Bundle
by Icons Solid
1,000+ Professional-Quality Icons For iOS or Android Apps
Description
Optimized for iOS and Android
iOS: 30x30 and 60x60
Android: 24x24, 36x36, and 48x48
Other sizes: 32x32, 64x64, 128x128, 256x256, 512x512
14 Categories + Sub categories
Includes:

4400 Stock Vectors
1500 Vector Icons
500 Small Vector Icons
500 Outline Icons
1000 Stock Images
69 Vector Logos
50 Texture Backgrounds
180 No Background Cutout Images
ASSET PREVIEWS
Specs
Compatibility
Adobe Photoshop or Illustrator
License
All icons remain property of Icons Solid after purchase of a royalty-free license. This license grants you permission to use these files within your own personal and commercial projects. You may:
Use icons on an unlimited number of projects with one license. You will not require an additional or expanded license for additional uses.
Share icons with up to five users within your organization or company. For organizations with more than five users, please contact Icons Solid for an additional license.
Graphically alter, resize, crop, and otherwise alter icons to suit your specific needs.
Use all icons without any obligation to mention or give credit to the original author. You may (Developer License ONLY): Use royalty-free icons for any personal or commercial project including mobile and desktop applications, web and GUI design, creative illustration, video presentations, advertisements, and for resale to direct clients without an additional licensing fees. Use premium icons in templates that you have created and are reselling, such as ThemeForest, HTML, or WordPress themes. With this kind license your client that buy from you the theme will be able to use the icons also on there theme that they buy.
You may NOT:
Resell, sublicense, rent, transfer, or otherwise make available for use without express written permission from Icons Solid. This also includes detaching these icons from a product, software application or web page.
Place vector icons on a website in a complete or archived downloadable format.
Modify or alter any of our icons or other material for the purpose of resale or sublicense.
Provide the icons in any type of downloadable format.
Incorporate the icons into any other existing copyrighted photo or image.
Incorporate the icons in the use of any libelous, defamatory, or otherwise illegal content. All icons are provided as-is without any warranty, express or implied.
Terms
All sales final
Instant digital download
Deal price in US Dollars (USD)