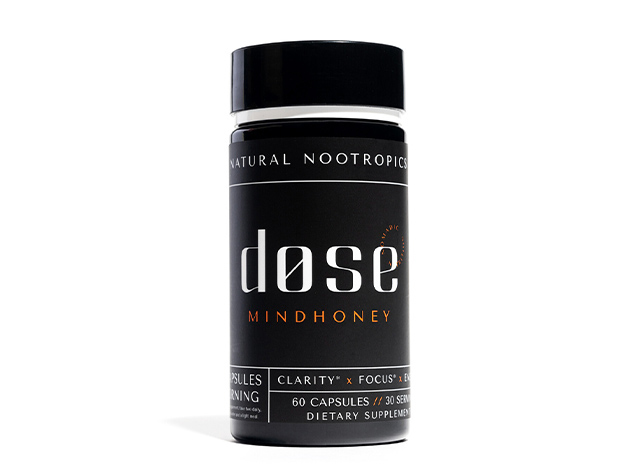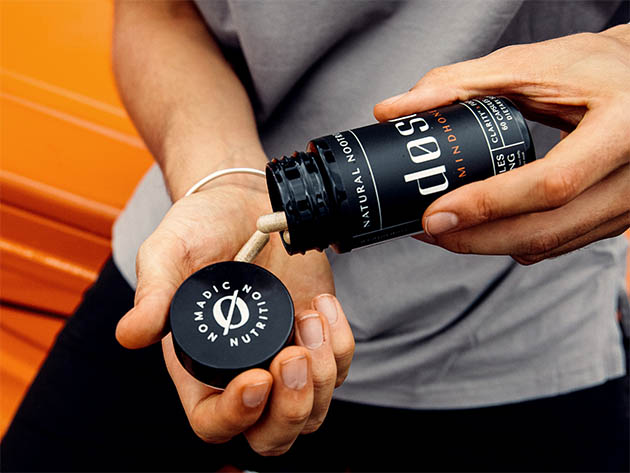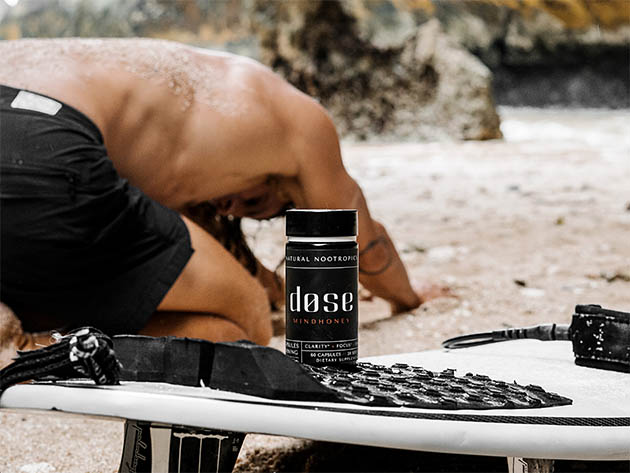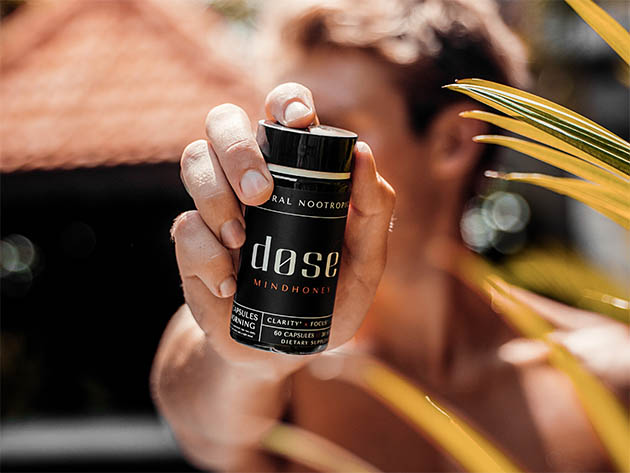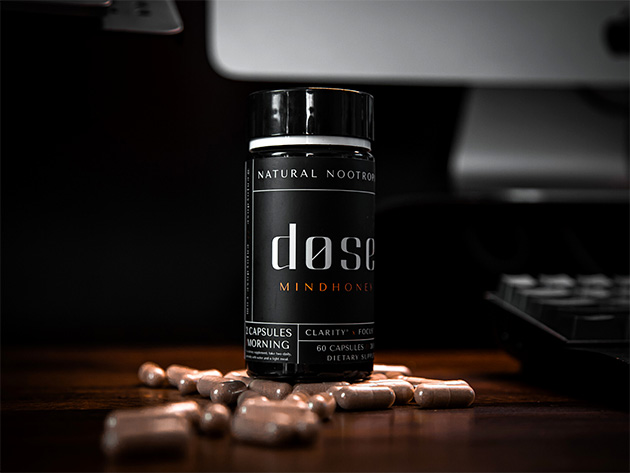 MindHoney Nootropics - All-Natural Supplements for Enhanced Focus, Energy, and Mental Clarity (30 Servings)
by MindHoney
Boost Focus & Increase Energy with these Natural Supplements Made with Clinically-Backed Ingredients
Description
MINDHONEY is an all-natural nootropic supplement that supports cognitive functions, including memory, focus, alertness, and mood. It's made with powerful ingredients, including medicinal mushrooms for boosting the immune system, brain enhancers for increased production of important brain chemicals, adaptogenic herbs for improved memory, behavior, mood, and vital vitamins for maintaining healthy body functions. MINDHONEY contains 60 capsules for 30-day intake. It's certified organic, gluten-free, vegan-friendly, and is GMP certified.

Medicinal mushrooms.
Lion's mane, Cordyceps, Reishi, Chaga
Helps provide immune-boosting properties & increase the body's production of the molecule Adenosine Triphosphate (ATP)
Provides a boost in cognitive function, enhance daily energy, mood balance, tension relief, & reduction of inflammation and oxidation
Brain enhancers
Neurofactor™, Coffeeberry® Energy, N-acetyl L-tyrosine (NALT), DMAE Bitartrate
Clinically-proven to increase the BDNF (Brain-Derived Neurotrophic Factor) by 143%
Vital to learning, memory, & higher thinking
Helps regulate mood & increases the production of Acetylcholine (ACH), which regulates functions like REM sleep, muscle contractions, and pain response
Adaptogenic herbs
L-theanine, Ashwagandha, American Ginseng
Improves brain functions like memory, behavior, & mood
Helps main cell integrity, cortisol levels, & a healthy blood sugar
Promotes laxation without the drowsiness & when paired with natural caffeine, it supports an increase in daily focus and attention
Vital vitamins
Vitamin B3, Vitamin B6, Vitamin B9, Vitamin B12
Maintains healthy body functions & creates neurotransmitters
Helps regulate mood, emotions, cholesterol levels & energy production
Servings + Usage
Serving size: 2 capsules
Servings per bottle: 30 servings
Recommended use: As a dietary supplement, take 2 capsules in the morning, preferably with water and a light meal
DISCLAIMER: These statements have not been evaluated by the food and drug administration. This product is not intended to diagnose, treat, cure, or prevent any disease.
Specs
Specs
Ingredients: Vitamin B3, Vitamin B6, Vitamin B12, Vitamin B9, Proprietary Mushroom Blend (Lion's Mane Mushroom Extract 10:1m Cordyceps Mushroom PE 8% Mannitol, Reishi Mushroom 30$ Polysaccharides, Chaga Mushroom Extract 4:1), NeuroFactor, Coffeeberry Energy, N-Acetyl L-Tyrosine (NATL), L-Theanine, DMAE Bitartrate, Ashwagandha PE 4:1, American Ginseng Extract 5, Hydroxypropyl Methylcellulose
60 capsules
All-natural ingredients
Adaptogenic + nootropic
Certified organic
Gluten-free
Vegan-friendly
GMP certified
Manufacturer's 30-day warranty
Includes
MindHoney Nootropics - All-Natural Supplements for Enhanced Focus, Energy, and Mental Clarity (30 Servings)
Promo Card & Sticker
Shipping
Ships to US
Expected Delivery: Dec 9 - Dec 16
Terms
Returns accepted within 30 days of shipment for orders within the Contiguous US.
This item is excluded from coupons.