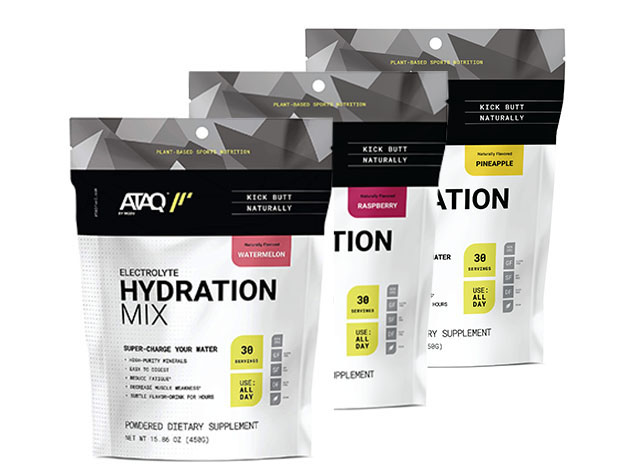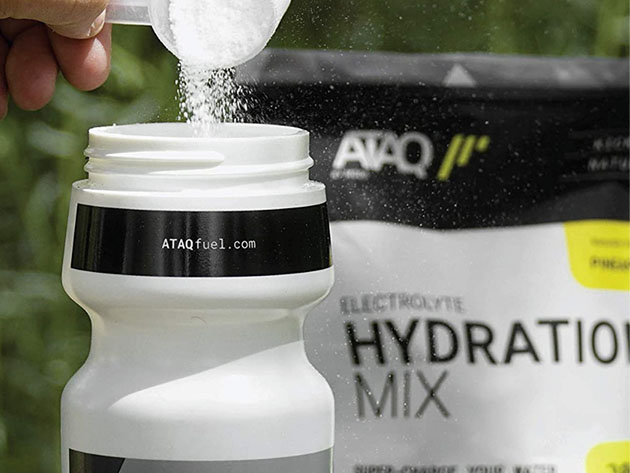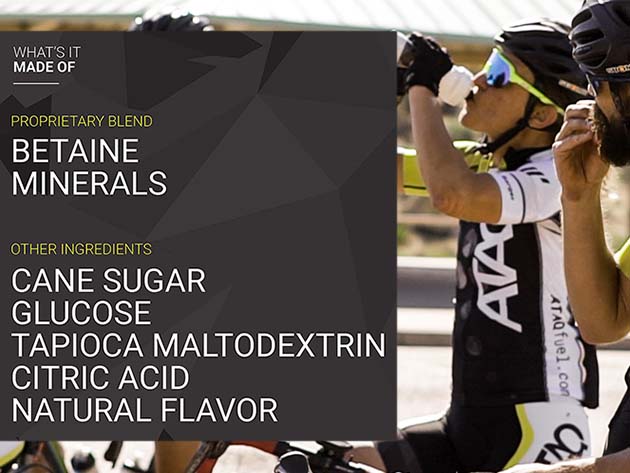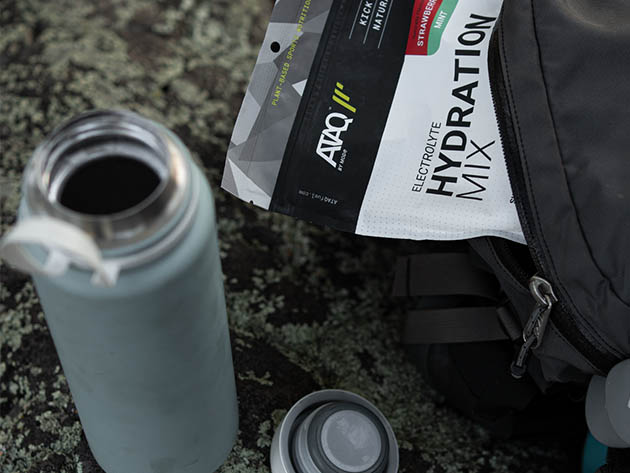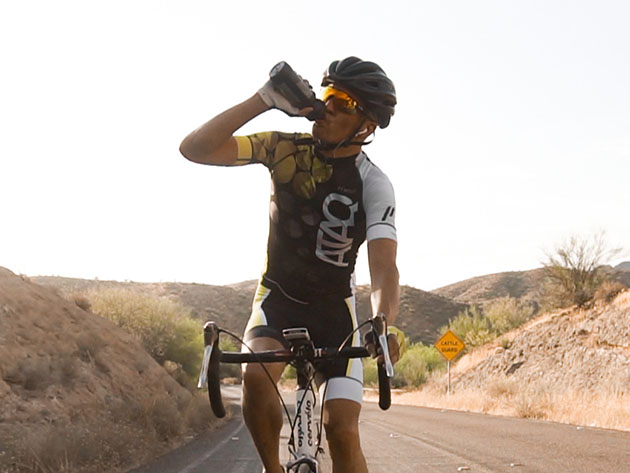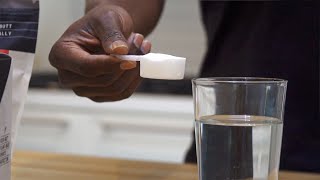 Electrolyte Hydration Mix Sampler Pack (3-Pouches)
by ATAQ Fuel
Stay Hydrated Even When Sweating with This Plant-Based Electrolyte Mix's High Purity Minerals, Natural Betaine & Real Cane Sugar
Description
This all-natural Electrolyte Hydration Mix by ATAQ Fuel is unique amongst other hydration products. It was formulated for elite athletes, but is great for everyone! They only use natural ingredients and have less than the sugar of other sports drinks. While most hydration drinks only include sodium and potassium, their proprietary mineral mix follows a 4-3-2-1 formula that replenishes electrolytes in the ratio we lose them. 4 parts potassium, 3 parts sodium, 2 parts magnesium, and 1 part calcium. The added natural betaine helps metabolize carbs and protein.


Contains an optimal formulation of electrolytes to replenish minerals lost from sweat
Added natural betaine helps metabolize carbs & protein
High-purity minerals assist with rehydration by restoring optimal fluid balance
Transport electrolytes & glucose to the muscle to reduce muscle fatigue and weakness
High bioavailable minerals & real cane sugar allows minerals to be quickly absorbed back into the body while being safe for daily use
Easy on the stomach, great for rehydration due to exercise, exertion, travel, or illness
Plant-based ingredients that are gluten-free, soy-free & non-GMO
Free from artificial sweeteners, flavors, preservatives, or colors
World Anti Doping Agency Guidelines (WADA) compliant
DIRECTIONS: Add 1 scoop to 16 fl oz be of water. Use two if a stronger flavor is preferred. Use more for larger bottles. Shake well and kick butt!
Reviews
Featured in Men's Journal, Triathlete Magazine, Bike Radar & more

4.2/5 stars on Amazon:

★ ★ ★ ★

★

★
Specs
Specs
Color: clear
Ingredients

Proprietary blend: Betaine Anhydrous (from sugar beets), Hydra 4G Chelated Mineral Blend (calcium, glycerophosphate, magnesium glycerophosphate, sodium citrate and potassium citrate)
Other ingredients: cane sugar, glucose, tapioca maltodextrin, citric acid, natural flavor

Flavors: watermelon, raspberry, pineapple
Size: 15.86oz
Number of pouches: 3
Number of servings: 90
Plant-based
Gluten-free
Soy-free
non-GMO
No artificial sweeteners
No preservatives
No artificial colors
No artificial flavors
Includes
1x Pouch Electrolyte Hydration Mix (Watermelon)
1x Pouch Electrolyte Hydration Mix (Raspberry)
1x Pouch Electrolyte Hydration Mix (Pineapple)
Shipping
Ships to US
Expected Delivery: Feb 16 - Feb 24