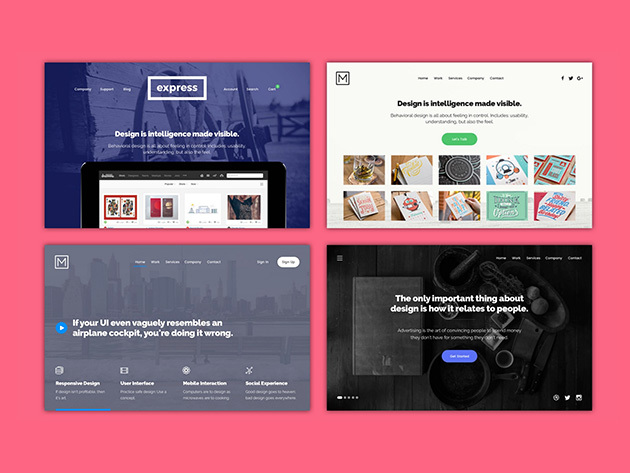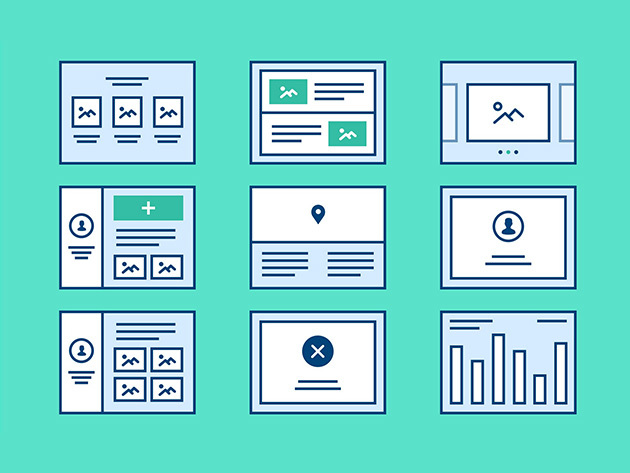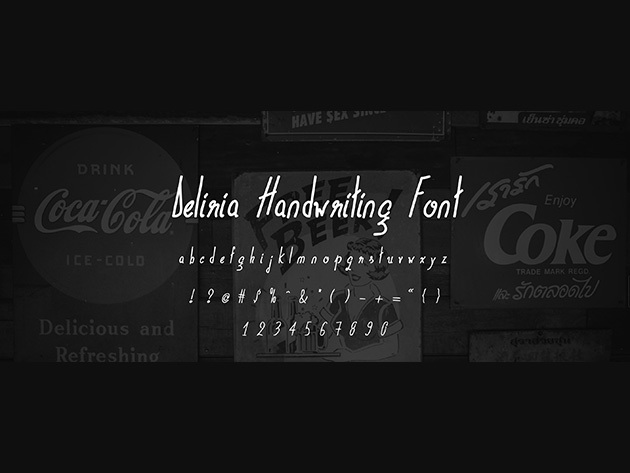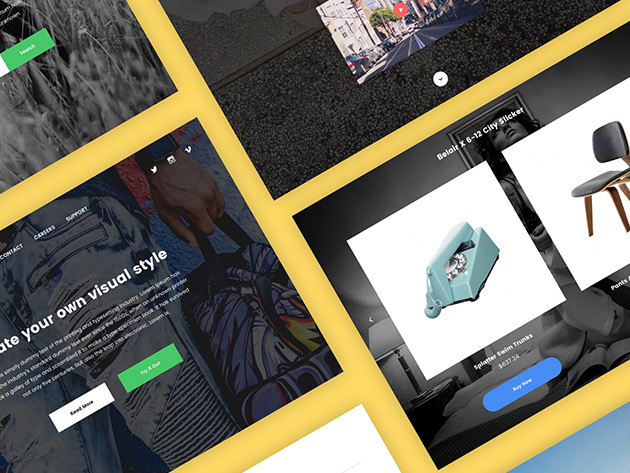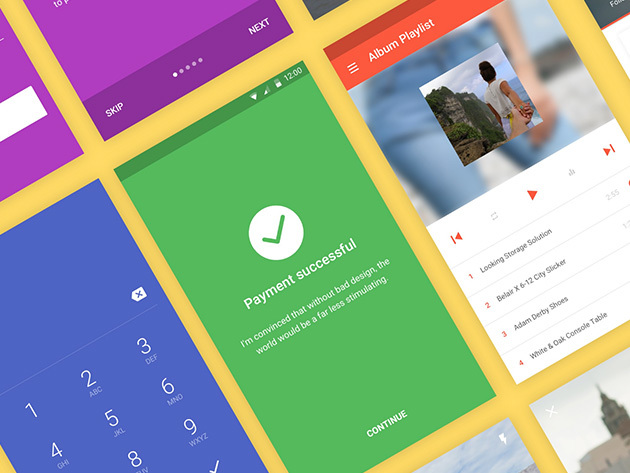 The 2017 World-Class Design Asset Bundle
by ui.Fest
Launch a Professional Design Career with $774 Worth of Pro-Grade Templates & Assets
Description
Work with the tools of professional designers and greatly accelerate your workflow on all kinds of projects, from full ecommerce sites to a variety of mobile apps. These templates and assets are expertly hand-crafted to be easily integrated into any project as a perfect foundation off of which to build interactive, exciting apps and sites. Whether you're a design hobbyist or serious about a freelance career, you'll be good to go with this massive bundle.
Use all assets commercially as much as you want to further a design career
Integrate new, creative fonts into your projects
Work w/ templates for ecommerce, fitness apps, music apps, messengers, analytics apps, news apps, & more
Build mobile & web projects faster w/ expertly-designed wireframes
Specs
Contents
Icons: 400
Mockups: 76
UI Kits: 19
Fonts: 4
Templates: 3
File formats
Adobe Illustrator
Adobe Photoshop
Sketch (Mac OSX)
Includes
Match Font
Bounce Font Family
Deliria Handwriting Font
Red Dog Handwriting Font
Silicone Material UI KIT
Webster UI KIT
Celestial Messenger App
Buyfy Ecommerce UI KIT
Fashionista UI KIT
Chatify App UI KIT
Prism Web Theme
Foxttrot Web Theme
Zaraza Web Theme
Wires Mobile Framework
Wires Web Framework
Express Presentation
Mockup Master - Apple Devices
Analytics App UI KIT
Sportify App UI KIT
News - App Design Template for Mobile
Soundify App UI KIT
Travello App UI KIT
Bitter Modern Design Framework
Foodify App UI KIT
Goldify Ecommerce Mobile Template
Agurida Design Framework for Landing Pages
watchOS 2 Human Interface Design KIT
Essential Icon Kit
To browse the entire library, click here.
Terms
All sales final
Instant digital redemption