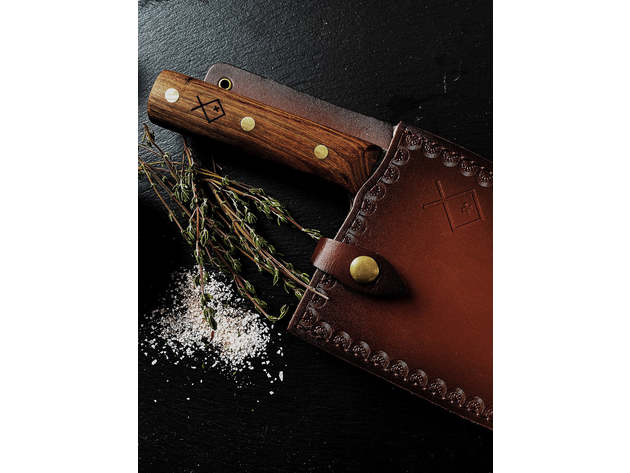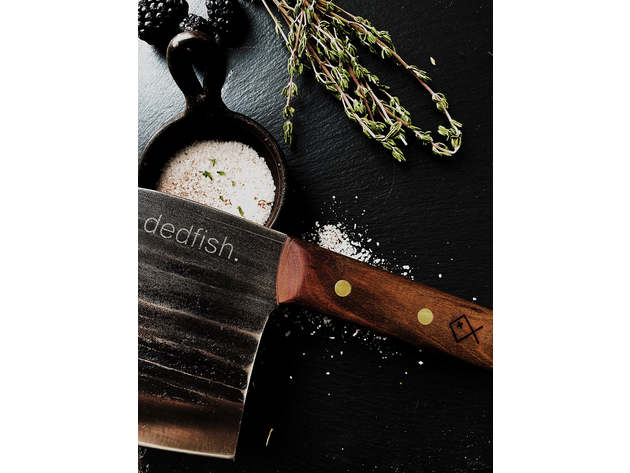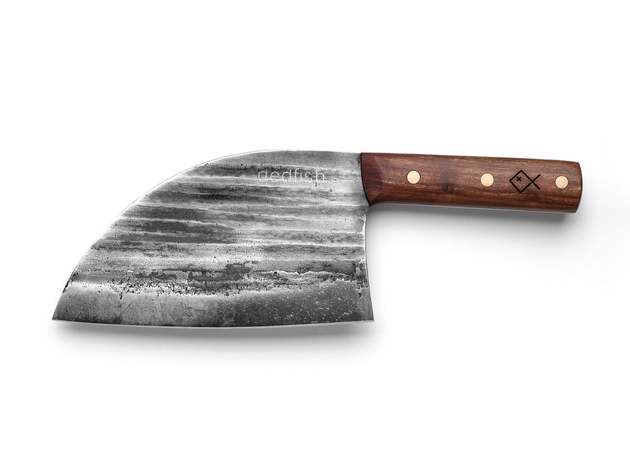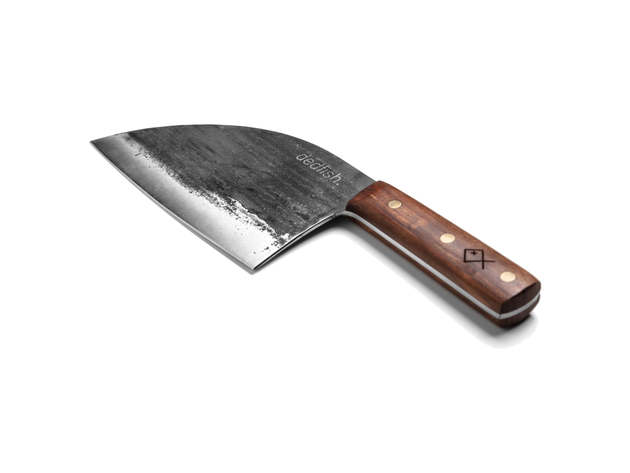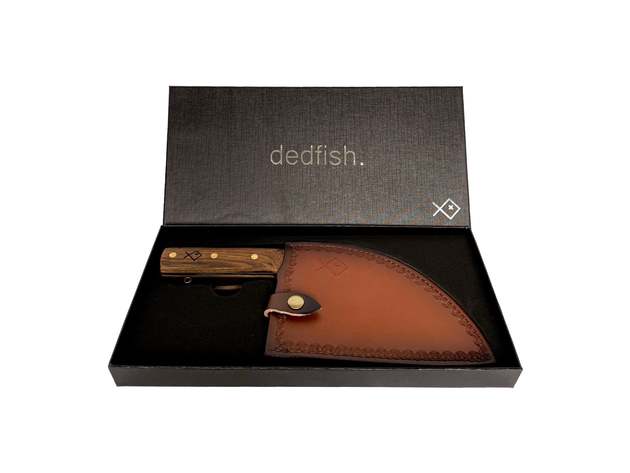 Dedfish Co. Kitchen Butcher Knife With Leather Sheath
by Dedfish Co.
Description
Description
This immaculate hand-forged cleaver knife will make you slice and dice like a pro. Made of 1.4116 Carbon Stainless Steel, this knife provides an outstanding performance with its beautifully balanced blade, amazing design, and formidable strength and durability. The handle is made from Pakka-Wood, that evokes the artistry of traditional hand-forged knives. The Dedfish Co. Cleaver comes with a beautiful protective leather sheath fixed with a stud latch to protect the blade while also allowing it to be attached to a belt, bag or anywhere you prefer for easy carrying when using outdoors.
Care
Due to the process in creating this hand-forged cleaver, it has a high carbon content which creates a very hard blade. Please completely dry after use then put it in a ventilated and dry place. Acidic or alkaline substances cannot stay on the blade for a long period.
Cooking oil may be applied to the blade to protect the carbon steel, especially when storing for longer periods of time.
Specifications:
Blade Material: 1.4116 Carbon Stainless Steel
Blade Length: 7"

Overall Length: 11.5"
Handle Material: Pakka Wood
Sheath Material: Leather with stud latch
Shipping
Ships to US
Expected Delivery: Dec 16 - Dec 20